Dal Makhani Instant Pot Recipe
Sep 08, 2021
Recipe Details:
You don't need to go to a Pakistani restaurant to have a great bowl of dal makhani. In an instant pot, make this pressure cooker dal recipe quickly and easily!
What is Dal Makhani?

In an instant pot, you can create this popular Punjabi dal! Dal makhani is a rich and creamy dal made using a blend of lentils, including whole lentils that keep their texture and split lentils that melt together to make a creamy dal. Before serving, add some ghee to the dal to give it a deep buttery flavor, and you've got yourself a lovely cup of lentil soup. ( Sabut Masoor Dal Recipe )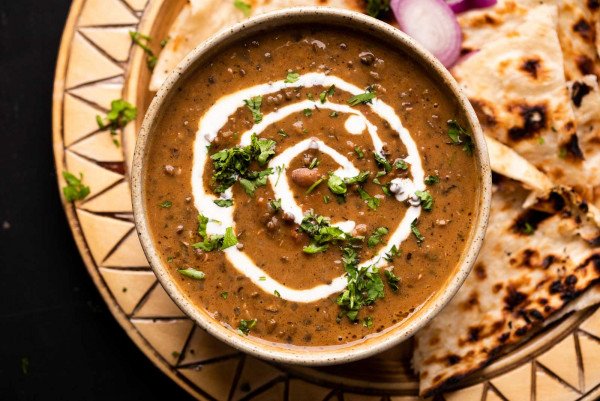 How to Make Dal Makhani Recipe?
So, what's the best way to make dal makhani in an instant pot? Easily! ( Daal Mash Recipe )
There are only a few steps: onions are sauteed first, followed by garlic, ginger, spices, and finally tomatoes. Pressure cook the soaked lentils with some water in the pot. That concludes our discussion. The most difficult part of making dal makhani is waiting for it to finish, which is happily cut in half when you use an instant pot.
Dal Makhani Instant Pot Recipe :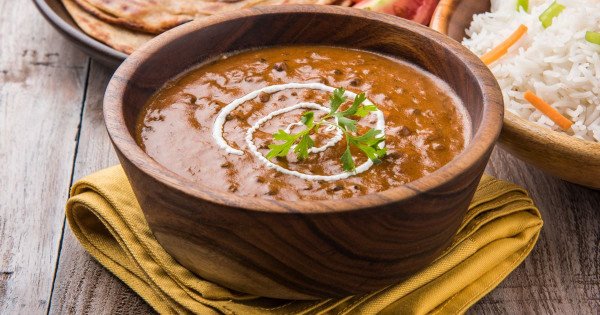 | | |
| --- | --- |
| Prep Time: 10 mins | Cool Time: 30 mins |
| Total Time: 40 mins | Serving: 5 |
Ingredients :
1 cup lentils (whole and divided) (any mix of whole black lentils, whole mung beans, whole masoor beans, red lentils, red kidney beans, etc.) immersed in water overnight. 
2 tablespoons oil. 
cumin seeds (1 tablespoon). 
1 big sliced onion. 
1 leaf of bay. 
3 tablespoons garlic, minced. 
1 1/2 tablespoons ginger, minced.
Spices :

1 tsp garam masala (garam masala). 
1 teaspoon salt (adjust to own preference). 
1 tablespoon turmeric powder. 
1/2 tsp. black pepper. 
1/2–1 teaspoon cayenne pepper. 
2 chopped tomatoes. 
3 quarts of water. 
2 tblsp. ghee, salt and pepper to taste. 
Garnish with cilantro. 
Optional heavy cream drizzle as a garnish.
Instructions :
Soak the lentils overnight in cold water. Set aside after draining and rinsing. 
Press the sauté button on the Instant Pot, add the oil, and wait a minute for it to heat up. As the onions, cumin seeds, and bay leaf begin to brown, add them to the pan. Cook for 6-7 minutes, or until the onion begins to brown, stirring periodically. 
Stir in the garlic, ginger, and spices before adding the tomatoes. Cook, stirring occasionally, for 5 minutes, or until the tomatoes have broken down. 
Add the lentils and 3 cups of water to the pot and stir well. 
Cook for 30 minutes at high pressure after securing the lid and closing the pressure valve. 
Allow the pressure to naturally dissipate. 
Stir in the ghee.
Notes :
This dish can be made with more ghee if desired. This dal's buttery flavor comes from the use of ghee. If you want, you may even add some heavy cream!
Follow Food of Pakistan for the Best Blogs and Recipes related to Traditional and famous foods of Pakistan.