Sabut Masoor Dal Recipe - Food of Pakistan
Sep 20, 2021
Recipe Details:
Sabut Masoor Dal is a healthy dish made with whole brown-skinned whole lentils cooked in a tomato-onion masala.
Whole masoor dal is a light brown lentil with an orange inside (split masoor). Sabut masoor ki dal is typically served as a thick curry. Some folks prefer to mash the dal to thicken it. ( Daal Mash Recipe )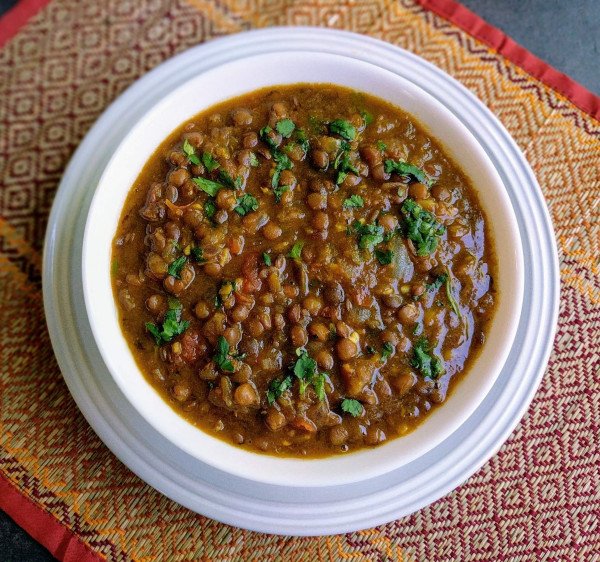 What is dal?

Dal is a stew made from boiled pulses in a Pakistani sauce. It is an important part of the Pakistani main course, and it is prepared on a regular basis in many regions of the nation to accompany Pakistani breads such as roti, naan, and rice. ( Dal Makhani Recipe ) 
Healthy and Delicious :
Sabut Masoor Dal is a high-protein, high-fiber dish. It has an earthy flavor, is easy to digest, and tastes delicious.
Whole pulses are high in nutrients, which are lost when they are split and skinned. Whole pulses are a superior choice in terms of nutrition because the top layer is rich in fibre and vitamins.
Serving Suggestions :

It pairs well with Basmati rice or Jeera rice, as well as rotis. Masoor Dal is a full and soothing dish that is frequently served as the main course with no other veggies.
Sabut Masoor Dal Recipe :
| | | |
| --- | --- | --- |
| Prep Time: 15 mins | Cook Time: 25 mins | Total Time: 40 mins |
| Category: Main Course | Cuisine: Pakistani | Serving: 5 |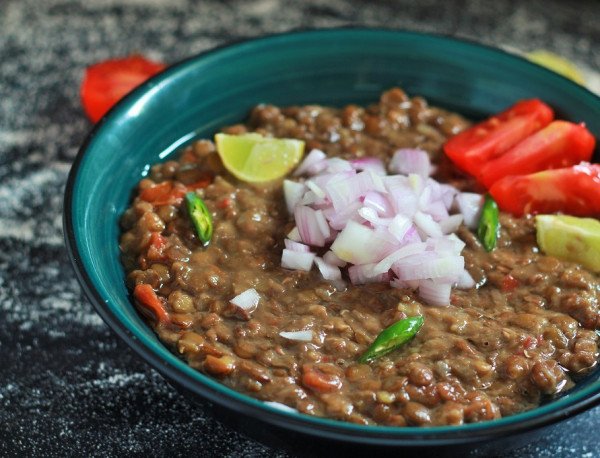 Ingredients For Sabut Masoor Dal Recipe :

1 cup sabut/masoor dal (whole) (Pakistani Brown Lentils).
1 Onion, medium size.
2 Tomatoes, large.
Garlic cloves (about 3-4).
1 inch ginger sliver.
1-2 green chili peppers.
Cumin Seeds, 1 Teaspoon (Jeera).
1/8 teaspoon asafoetida powder (Heeng).
1.5 teaspoon powdered coriander (Dhania Powder).
Garam Masala, 1/2 teaspoon.
Turmeric Powder (1/2 teaspoon) (Haldi).
1 Teaspoon Chili Powder (Red).
1 tsp. salt, or salt to taste.
a quarter cup of coriander leaves.
For pressure cooking the dal, use 3 cups of water.
1 Tablespoon Ghee or Oil.
How to make tasty Masoor Dal?
Follow the complete step-by-step recipe to prepare Sabut Masoor Dal at home.
Step By Step Instructions Sabut Masoor Dal Recipe :
Under cold running water, wash and rinse the whole masoor dal till the water is clear. In a pressure cooker, place the cleaned whole masoor dal.
Mix in 2-3 cups of water, 1 teaspoon of Haldi (Turmeric Powder), and 1 teaspoon of salt until completely combined. Cook on high pressure for 10-12 minutes, or until you hear 3-4 whistles from the cooker. Wait for the pressure cooker to cool down completely before opening it. Dal needs to be soft but not mushy.
In a medium-sized pan, heat 1 tablespoon of oil. Allow 1 teaspoon of cumin seeds to splutter in the pan. Add a pinch of Heeng (1/8 teaspoon Asafoetida) to the pan as well.
After that, add one medium sliced onion. For a few minutes, roast the onions.
Toss in the ginger, garlic paste, and green chilies. Cook until the mixture turns golden brown, indicating that the onions have been properly cooked.
Toss in 2 chopped or pureed tomatoes to the mixture. Fry until the tomatoes are soft and the gravy has taken on a nice color.
1 teaspoon red pepper flakes, 1.5 teaspoon coriander powder, 1/2 teaspoon Garam Masala, and 1/8 teaspoon Heeng (Asafoetida). There's no need to add salt or turmeric powder (Haldi) to the Dal because it's already there.
Cook, stirring occasionally, until the masala mixture begins to release oil. The tomatoes and onions should be soft by now.
Toss in the cooked sabut masoor dal and stir thoroughly. On a low/medium burner, simmer the dal for a few minutes. If the dal is too thick, add water as needed to achieve the desired consistency. Season with salt to taste.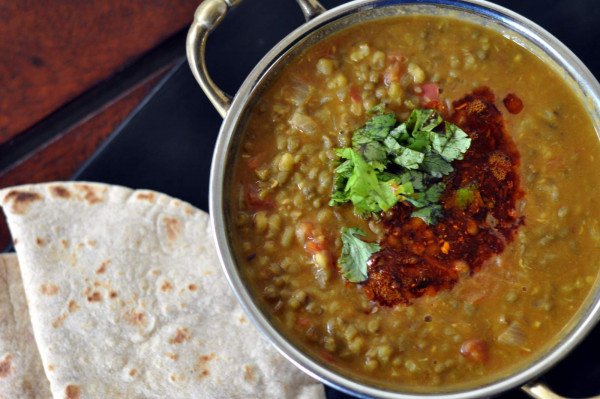 Serving :



Kasuri Methi or chopped coriander leaves can be added to Sabut Masoor Dal. Dal is

now

ready to

eat

with rice or Rotis.



Follow Food of Pakistan for the Best Blogs and Recipes related to Traditional and famous foods of Pakistan.