Jeera Aloo ki Recipe :

4 

med potatoes (peeled, sliced into rounds).

1½ 

tbsp

 

cumin seeds.

5-6 

 whole round red chilies.

½

 

cup of

 

water.

1

 

tbsp

 

1 salt.

½

 

tbsp

 

red pepper flakes.

¼ 

cup

 Oil.

How to make Zeera Aloo Sabzi?
Just follow these simple steps to make delicious Zeera aloo sabzi at home.
Step by Step Zeera Aloo Sabzi Recipe :
In a saucepan, pour some oil and heat to a medium-high temperature. 

Add cumin seeds and whole round red chilies (crushed by hand) to the Oil. At the point when the flavors start to brown and the fragrance is delivered, add the potatoes, and mix delicately to cover them through. 

Add ½ cup of water and crushed red pepper chilis, and salt. Mix tenderly and stew for a couple of minutes. Then add another ½ cup of water if it looks as if it's drying out.

Cover, lessen the warmth to low, and cook for 5-10 minutes or until the potatoes are soft and cooked through.


 

Note: (This is a dry dish, the kind of the flavors inject the Oil and potatoes which make this a straightforward and heavenly treat).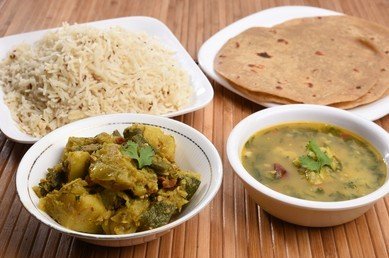 Serving:
To serve, put the potatoes in a shallow serving platter and present as a side dish with your number one supper, rice, or bread.