Daal Mash Recipe
Mar 12, 2021
Recipe Details:
Daal Mash :
Daal Mash is a wonderful lentils meal from Pakistan that goes well with tandoori roti and chutney. It's a balanced, healthful lunch when served with this Kachumber Salad. (Chana Dal Recipe)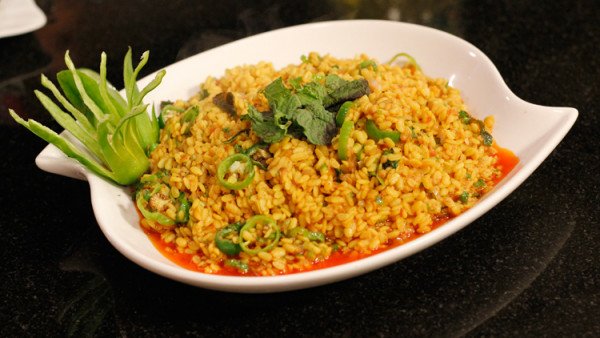 Daal Mash Recipe :
| | | |
| --- | --- | --- |
| Prep Time: 15 minute | Cook Time: 30 minutes | Total Time: 45 minutes |
| Course: Main Dish | Cuisine: Pakistani | Serving: 5 – 6 People |
Instructions:
Wash and soak the uride lentils for 1 hour before using. 
In a kettle, heat the oil and whisk in the onions, garlic, and ginger. Saute it on high heat until it begins to brown. 
Add the onions, all the spices, and a few splashes of water, including the cumin seeds. Saute this, stirring continuously so that the tomatoes break down until the mixture becomes dense, integrates into one, and starts releasing the oil around the edges. This can entail up to 15 minutes of stirring, and if the tomatoes do not break down, you may need to add a few splashes of water. 
Drain and add the uride lentils and 2 cups of water once the masala has been prepared. Bring to a boil and then cook for 25-30 minutes on medium, covered, until the lentils are tender. By the time the lentils are cooked, if there is too much water for your liking, uncover the pot and dry the water on high until they are to your liking. Change the seasonings according to taste. 
Garnish with chopped coriander, chopped green chili, and a knob of butter, and serve hot with chapati.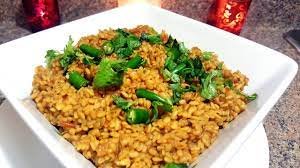 How to make Daal Mash?
Just follow these simple steps to make daal mash at home.
Ingredients:
For Boiling:

500 gms mash ki dal Washed (Dhuli).
1 Bay Leaf Big (Teez Patta).
2 Big Cardamom Badi Elaichi.
3 - 4 Cloves Loong.
2 Cinnamon Sticks Daar Cheeni.
3 Star Anise Badian Khatai.
1 Tablespoon of Salt.
1 Tablespoon of Turmeric. 
For Gravy:
2 Finely Chopped Onions.
2 Tablespoon of Garlic Paste.
1 Tablespoon of Ginger Paste.
7 - 8 Chopped Curry Leaves.
1 Tablespoon of Whole Cumin Sabat Zeera.
2 - 3 Large or Small Dry Red Chillies.
2 - 3 Finely Chopped Tomatoes. 
2 - 3 Tablespoons of Tomato Puree Or as Desired. 
1 Tablespoon of  Finely Chopped Cuminx. 
1 Tablespoon of Roasted and Ground Coriander. 
1 Teaspoon of Red Chilli Powder As Desired. 
1 Teaspoon of Red Chilli Flakes. 
1/2 Teaspoon of Turmeric. 
2 Chicken Cubes. 
2/3 Cup Oil For Cooking.
For Toppings: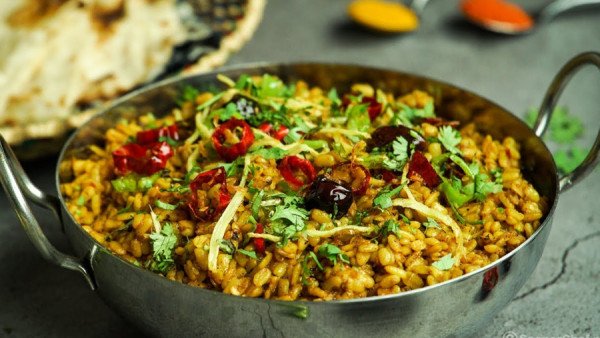 3 Tablespoon of Finely Chopped Coriander Leaves. 
2 Tablespoons of Finely Chopped Mint Leaves. 
2 - 3 Finely Chopped Green Chillies. 
2 Tablespoons of Ginger Julienne Cut. 
1 Teaspoon of Black Pepper Powder Freshly Ground.

Follow Food of Pakistan for the Best Blogs and Recipes related to Traditional and famous foods of Pakistan.