Shami Kabab Recipe
Jul 15, 2021
Recipe Details:
What is Shami kabab?
It's time to present Pakistan's most hearty and fulfilling kabab, the one and only SHAMI KABAB. These kebabs are delectable fried meats that lend themselves to a wide range of modifications and ingenuity. Here is the recipe Shami kabab Pakistani made with Beef. ( Chapli Kabab Recipe )


Kebabs are quite popular and simple to prepare. Because these shami kebabs are made using cooked meat, they may be stored for a longer amount of time. Almost every Pakistani mother prepares it during Ramadan and Bakra Eid, and a select few families stock up on frozen Shami kabab to serve unexpected guests and as a teatime snack.

Beef, split chickpeas, eggs, herbs, and a variety of spices are used to make Shami kabab. All of the ingredients are combined to produce a dough-like material that is used to roll out little kebabs. The kababs are then shallow fried after being dipped in egg wash. These kababs are one of our favorites since they are very flavorful. 
1. Delicious. 
2. Healthy, room temperature kabab can also be cooked for 15 minutes at 350 degrees. 
3.Fahrenheit until well heated and brown. Halfway through the cooking process, flip the kabab. 
4. Freezer-friendly. 
5. Budget-friendly. 
6. Store cooked kabab in a food bag with ice cube packs for picnics and travel (Ice Cubes kept in zipper bags). When the ice cubes have completely melted, replace them. 
Shami Kabab Recipe :
Here's the Shami kabab recipe.

Prep Time: 20

mins

Cook Time: 45

mins

Rolling and Frying: 20

mins

Total Time: 1

hr

25

mins

Cuisine: Pakistani
Servings: 25 to 30 

kabab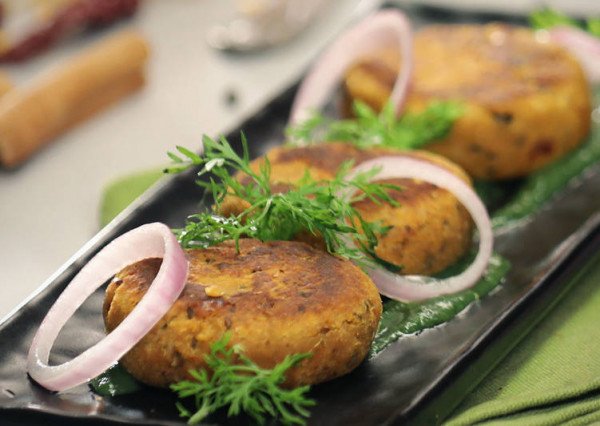 INGREDIENTS :
RECIPE FOR SHAMI KABAB SPICE MIX :
6 red chilies (round) or 1 teaspoon red chili powder. 
5 cloves of garlic.
Cinnamon, 2 inch, broken. 
1 black cardamom, large.
1 teaspoon freshly ground black pepper.
1 leaf of bay.
1 tablespoon seeds of corriander.
1 teaspoon cumin powder.
1 teaspoon optional black cumin. 
1/2 teaspoon fenugreek seeds, if desired.
1 teaspoon kosher salt. 
MEAT COOKING :
500 g boneless beef, cut into small cubes, preferable chuck or roast beef or lamb shank.
250 g or 1 cup split chickpeas, soaked in warm water for 2 hours.
4 tablespoon Shami kabab Spice Mix (recipe above or buy here), less or more to taste.
2 tbsp olive oil.
1/2 cup fresh mint leaves.
1 tablespoon green chili paste or 3 green chilies.
1 1/2 tablespoon ginger paste or 2 inch ginger.
1 tablespoon garlic paste or 4 fat garlic cloves.
a quarter teaspoon of turmeric.
1 cup or more of water. 
KABAB FORMATION :
3 tbsp fresh coriander, chopped.
2 tablespoons mint, chopped.
1 teaspoon chat masala (or more, depending on personal preference).
1 chopped onion.
1 beaten egg.
2 chopped hard-boiled eggs. 
FRYING KABAB :
3 eggs, to make an egg wash.
a quarter teaspoon of salt.
a quarter teaspoon of red chili powder.
If you're using breadcrumbs, make sure you have plenty on hand. 
For frying, oil.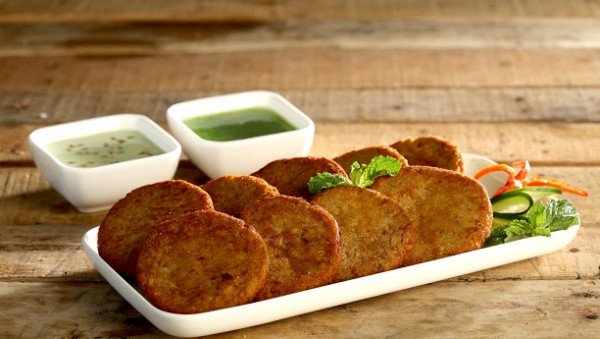 How to make Shami kabab?
Just follow these simple steps to make delicious Shami kabab at home.
INSTRUCTIONS :
RECIPE FOR SPICE MIX :
Roast entire spices for 1-2 minutes over medium heat until aromatic. Then, in a coffee grinder, finely grind the roasted spice. The spice mix for Shami Kabab masala is ready. 
MEAT COOKING :
Put all of the meat-cooking ingredients in a pot. Cook for 45 minutes, or until the lentils are soft and mushy and the meat is cooked.
With steady stirring, burn all of the extra water. This is a crucial stage.
Allow time for the mixture to cool. Then blend the dal and meat together in a chopper till smooth.
KABAB FORMATION :
Combine the kabab mixture, mint, fresh coriander, boiled egg, 1 beaten egg, chopped onion, chat masala, and salt in a large mixing bowl. Mix thoroughly.
Grease your hands and roll the mixture into kababs. 
KABAB IN THE FRYER :
Combine 3 eggs, salt, and red chili powder in a mixing bowl.
Each kabab should be dipped in egg and then bread crumbs. (If bread crumbs are used.) 
Deep-fried each kabab till golden brown and serve immediately.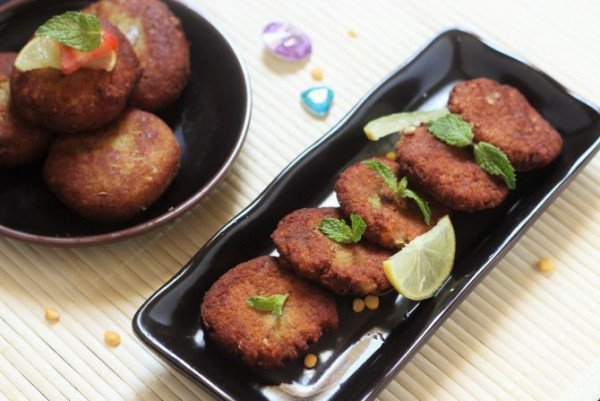 Notes :
If using lean meat, add oil to the kabab mixture otherwise the kababs will be too dry. 
Reduce the steak to 300 grams and increase the 12 cup split chickpea in the recipe if you prefer incredibly soft, melt-in-your-mouth Shami kabab. 
You can substitute ground beef for boneless meat, however the thread will be missing (resha). If you're using ground beef, mash the mixture with a potato masher until it's consistent. It's critical to dry extra water from ground beef before forming kabab. 
Follow Food of Pakistan for the Best Blogs and Recipes related to Traditional and famous foods of Pakistan.