Laal Lobia Recipe
Jan 26, 2021
Recipe Details:
Lal Lobia :
Laal lobia (Red lobia) is a delicious, balanced meal. For those who are looking to eat a little healthier, this recipe is perfect. It is not ideal for those on low-carb diets, it is a great choice for people who want to maintain a healthy weight. (Dal Makhani Recipe)
| | |
| --- | --- |
| Prep Time: 10 mins | Cook Time: 30 mins |
| Cuisine: Pakistani | Serving: 5 |
Laal Lobia Recipe :
INGREDIENTS:

1. 1 cup Black Eyed Beans

2. 2  Onions, finely chopped

3. Ginger Garlic paste

4. 1 tbsp Ginger Garlic paste

5. 1-inch Cinnamon Stick (Dalchini)

6. 3  cloves (Laung)

7. 1tbspCoriander Powder

8. 1 tbsp Coriander Leaves

9. 1 tbsp Garam masala powder

10. 1 tbsp Ghee

11. Salt, to taste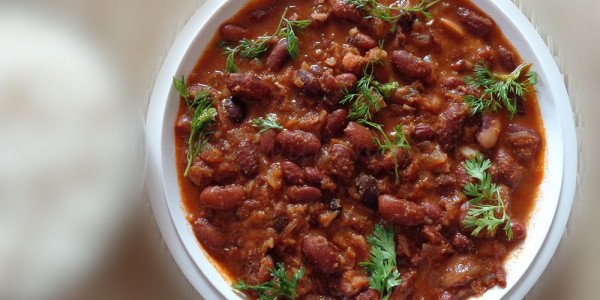 How to make lobia?
Here's the lal lobia recipe to make it at home just follow these simple steps.
INSTRUCTIONS:
Step by Step Laal Lobia Recipe :

1. Soak labia overnight drain and keep aside.

2. Heat oil adds onions, add ginger garlic paste with tomatoes.

3. Using a hand blender to make a puree of tomatoes and hold it aside.

4. Heat ghee in a pot on medium heat, add the cinnamon stick, cloves, and bay leaves, and let release its aroma into the ghee.

5. Add the cumin seeds and let them crackle.

6. Add the finely chopped onions and fried quickly until it turns light brown.

7. Add the slit green chili, tomato, and stew for 3 minutes.

8. Add the red chili, turmeric, and cumin powder and mix well.

9. Together with the water in which it was boiled, add the cooked labia.

10. Turn the flame off and garnish with the julienned ginger.
DIRECTIONS:

1. Heat a pressure cooker and add oil. Add the cumin seeds when the oil is hot.

2. When cumin seeds start to brown, then add the onions and fry on medium heat, blend constantly.

3. Make the masalas such as tomato strain, onion strain, ginger garlic paste and store it in the fridge.

4. Soak the dals and beans overnight for some hours before, so that it takes slighter time to cook them.

5. You can also boil the beans the previous night and use them in the curry the next morning.
NOTES:

Serve the Lobia Masala along with Chapati or steamed rice for a weeknight dinner.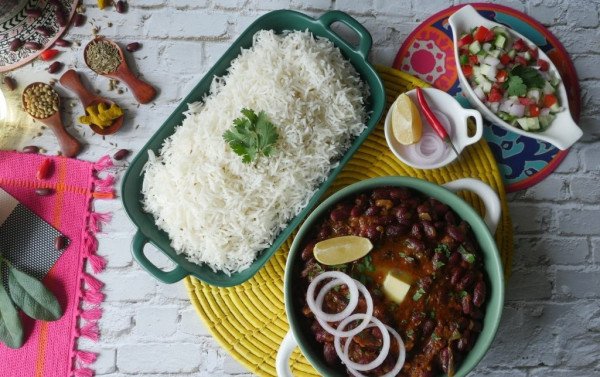 Follow Food of Pakistan for the Best Blogs and Recipes related to Traditional and famous foods of Pakistan.