Keema Karela Recipe
Sep 03, 2021
Recipe Details:
It is well-known in Pakistan. Tasty Keema Karela is the name of the recipe. It's really simple to make, and the Karela Keema recipe only takes 45 to 60 minutes. As desired, you can use Chana ki dal (Yellow Split Chickpeas) and mutton mince. ( Famous Kofta Recipe )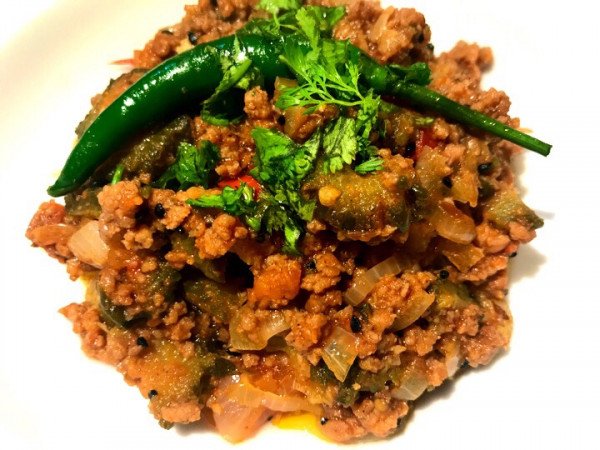 Keema Karela Recipe :
| | |
| --- | --- |
| Prep Time: 15 mins | Cook Time:  45 mins |
| Total Time: 1 hour | Serving: 5 |
Ingredients for Keema Karela Recipe :
3–4 Tablespoon oil. 
2 – 3 sliced onions. 
1/2 Teaspoon peppercorns. 
1/2 Teaspoon Cloves. 
1 teaspoon cumin powder. 
1 teaspoon coriander powder. 
1 teaspoon red chili powder. 
1/2 Teaspoon Turmeric Powder. 
Season with salt to taste. 
1/2 KG Beef Mince. 
1 cup tomato paste. 
1 cup tomato puree. 
2 – 3 diced bitter gourd. 
Water as required. 
Garnish with coriander. 
Garnish with green chili.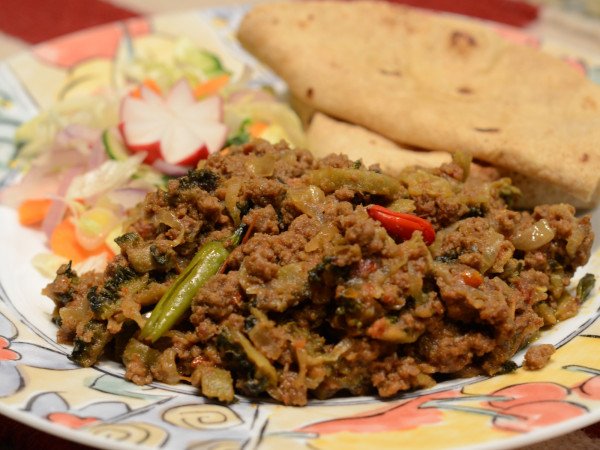 How to make Karela Keema?
Here's the recipe of Karela Keema just follow this recipe to make delicious Keema Karela at home.
Instructions for Karela Keema :
In a pan, heat the oil and cook the onions until they are golden brown. 
Then stir in the garlic, peppercorns, cumin powder, coriander powder, and red chili powder for 2 minutes. 
Mix in the turmeric powder and salt well. 
Mix in the beef mince for 5 to 6 minutes. 
Mix in the tomato paste thoroughly. Then whisk in the tomato puree. 
Mix with the bitter gourd thoroughly. Simmer for 10 to 15 minutes after adding water.
Serving :
Add some green chilies to taste and serve with your favorite roti or chapatti for a filling supper.


Follow Food of Pakistan for the Best Blogs and Recipes related to Traditional and famous foods of Pakistan.