Kashmiri Tea Recipe
May 06, 2021
Recipe Details:
Kashmiri Tea is a pink-colored Pakistani pink tea. It has a taste that is rich, creamy, and sweet. With Kashmiri or Green Tea leaves and whole spices such as star anise, cinnamon, cloves and green cardamon, a kehwa (tea base) is first prepared. And then to make the tea, the kehwa is boiled with milk and sugar.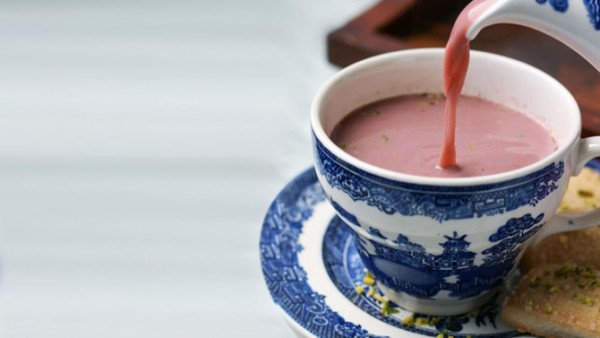 Prep Time: 

5 mins

Cook Time: 25

 mins

Total Time: 30 mins

Servings: 6

Ingredients:

4 cold cups of water
Kashmiri Tea Leaves 3 tbsp
1/4 tbsp of soda for baking
1/3 TL of salt
1 star anise, anise
1.5 inch cinnamon piece
Three cloves
5 Cardamons in Green
2 ice-cold cups of water
1 glass of milk
Kehwa 1 cup
Optional 1-2 tbsp sugar
For garnish, crushed almonds & pistachios

Preparation:

Mix the water with Kashmiri tea, star anise, cinnamon, cloves, and green cardamom in a large sauce. Bringing it all to a boil.