Kaleji Masala Recipe
Mar 09, 2022
Recipe Details:
Kaleji  Masala :
Mutton or Beef liver curry, also known as Kaleji Masala, is a true delicacy and a pleasure for your taste senses. This semi-dry spicy meal created with fresh spices and soft goat liver chunks might be the star of your dinner table, especially if your guests enjoy non-vegetarian cuisine.
This spicy recipe can be served as an appetiser with lime juice or any other welcome drink, or it can be served as a main course with rotis or rice.
Furthermore, it is quite simple to prepare and can be completed in under 30 minutes.To make this delightful and appealing dish, all you need are chopped goat liver chunks, traditional Pakistani spices, and a cooking pan.
Because it provides your body with protein, minerals, and vitamins, goat liver is referred to be a "Superfood." It is also low in calories, making it a wonderful choice for health-conscious people.
The liver is so nutrient-dense that it outperforms nearly all fruits and vegetables in terms of mineral and vitamin content. Furthermore, it is widely available at butcher shops and meat markets around the country. All of these factors combine to create Kaleji Masala a must-try recipe for any home cook.
The earthy qualities of the liver are combined with the spicy flavours of the other ingredients to create Kaleji Masala. Furthermore, none of the meat pieces taste like Kaleji, allowing you to serve a unique and delectable dish to your visitors who may have never had it before! (Follower Keleji Masala Recipe Video)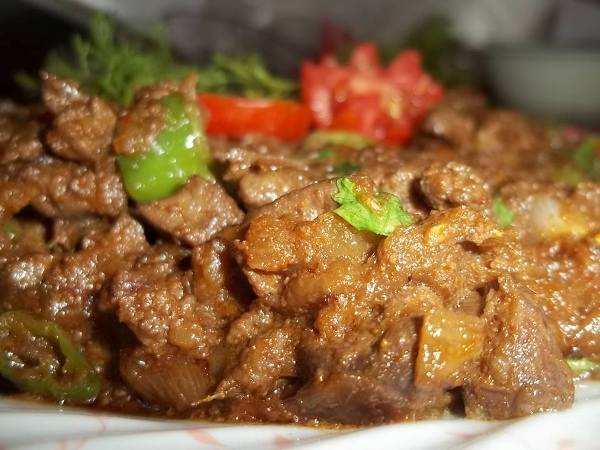 Kaleji Masala Recipe :
The earthy qualities of the liver are combined with the spicy flavours of the other ingredients to create Kaleji Masala.
| | |
| --- | --- |
| Prep Time: 10 mins | Cook Time: 20 mins |
| Total Time: 30 mins | Servings: 5 |
Ingredients for Kaleji Masala :
Mutton Liver, chopped (50 gms).
1 cup Onions finely chopped.
1 finely chopped tomato in place of 1 no tomato
2 tsp Garlic Ginger Paste
Cinnamon, 1 inch
Green Chilies, 2 to 3 nos.
Black peppercorns, 4 to 5 nos.
Cumin Seeds, 1/2 teaspoon
Malt Vinegar, 50 mL
a quarter teaspoon of sugar
a quarter cup of ghee
Season with salt to taste.
How cook kaleji masala?
Just follow these simple steps to make Kaleji Masala at home.
Instructions :
Preheat a pan over a medium heat.
Fill the pan with water.
Add the liver, ginger garlic paste, and cinnamon stick to the pot.
6–9 minutes at a boil
Remove the liver slices, wash them, and set them aside.
The shares will be held in reserve.
Combine the green chillies, peppercorns, cumin, vinegar, sugar, and salt in a small bowl.
Apply this to the liver chunks and let aside for 5 to 10 minutes to marinate.
In a pan, melt the ghee.
Cook until the onions are golden brown.
Add salt and the marinade to the marinated liver slices.
Bring the stock to a boil, then turn off the burner.
Cook until the water has evaporated, then add the tomatoes. (Beef Tikka Recipe)
Serving :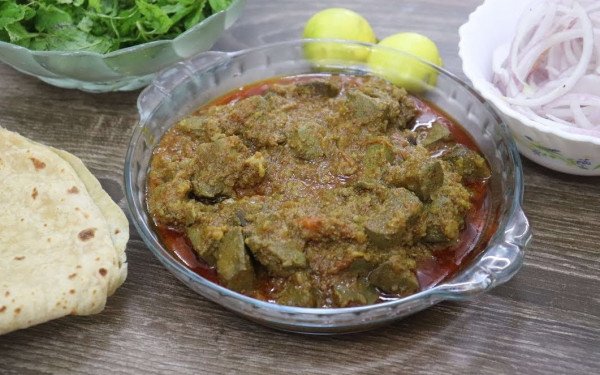 Place in a serving bowl after removing from the oven.
Serve with rice or chapati while it's still hot.
Follow Food of Pakistan for the Best Blogs and Recipes related to Traditional and famous foods of Pakistan.