Gola Kabab Recipe
Jun 10, 2021
Recipe Details:
Pakistani Gola Kabab :
Gola Kababs are wonderfully juicy, melt-in-your-mouth oval-shaped kababs seasoned with Pakistani spices. They're usually grilled over charcoal, but they can also be prepared in a pan.
These delectable Pakistani Gola Kababs are the ideal addition to your Eid ul Adha (Bakr Eid) table. They're incredibly addictive because of their unusual flavour and suppleness, which they get from beef or mutton. You can also use chicken mince if you don't like red meat. I gave them a twist by stir-frying some bell pepper, cherry tomatoes, and red onion before topping them with the kabab. (Chicken Seekh Kebab Recipe).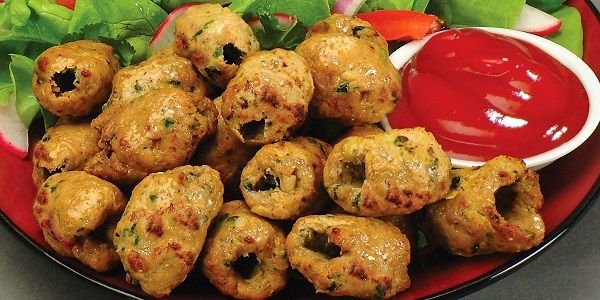 How to make Gola Kabab?

Season the ground beef with salt and pepper. Add all of the spices to the ground meat, then smoke it with coals for at least 3-4 hours to let the flavors to meld. The kabab has a supple texture because to the use of a meat tenderizer or papaya paste. If you don't have it, you can entirely skip it and they'll still be juicy and soft. 
Make kababs. On a metal skewer, make croquette-shaped kababs. Wooden skewers can also be used. I take gigantic straws, construct kababs over them, and then discard the straw. The kababs now have a very real appearance. 
Prepare food. For the best flavor, grill them over charcoal, but skip the coal smoke at first. They can also be baked or cooked in a pan.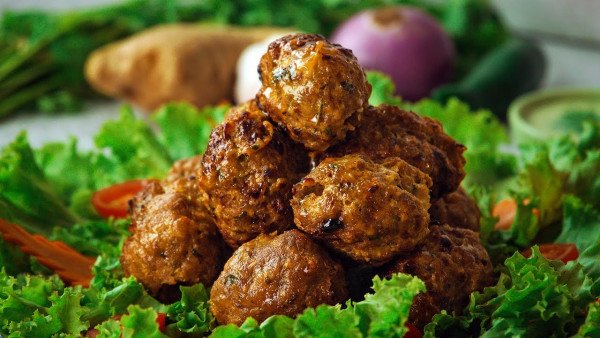 Gola kabab Recipe :
| | | |
| --- | --- | --- |
| Prep Time: 20 mins | Resting Time: 3 hrs | Cook Time: 20 mins |
| Total Time: 3 hrs 40 mins | Servings: 15 kababs | Cuisine: Pakistani |
Ingredient:
Recipe of Gola Kabab.
1/2 kg of ground beef. 
1 tbsp garlic-ginger paste.
1 fried and smashed onion.
1 tsp garam masala (garam masala).
gram flour, 2 tbsp.
1 tsp chile powder (red).
1/2 teaspoon powdered nutmeg.
1/2 teaspoon mace powder. 
tablespoon roasted and crushed cumin seeds.
3/4 teaspoon salt.
2 tablespoons yogurt.
1 teaspoon of lemon juice. 
Optional: 1 teaspoon papaya paste.
2 tbsp chopped coriander leaves.
2-3 chopped green chilies.
Instruction:
Recipe for Gola Kabab.
Combine all of the ingredients in a mince and grind with a hand blender or in a food processor.
Place everything in a mixing dish.
Heat a piece of charcoal, then set it on top of a piece of foil in the centre of the mince. Add a few drops of oil and cover the bowl right away.
Allow for 8-10 minutes of resting time.
The coal should then be removed and discarded. After that, chill the mixture for 3-4 hours.
From the mixture, make croquette-style kebabs. You can use a wooden or metal skewer to wrap them around.
Take a big size smoothie straw and wrap the kebab around it to give it that authentic shape. Before cooking, remove the straw. 
Heat a small amount of oil for shallow frying. Fry the kebabs on medium heat until they are done and golden on both sides. 
Using a paper towel, absorb any extra oil.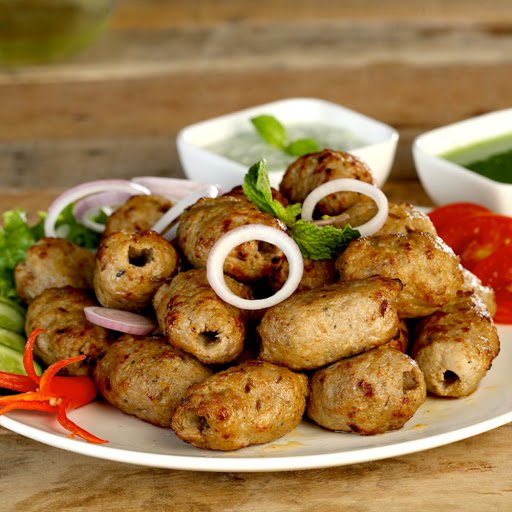 Serving:

Delicious Gola Kabab is ready Serve with chutney of your choice.

Note:

It's great if you make them with beef. You can also use mutton, lamb, or chicken if you wish.
Follow Food of Pakistan for the Best Blogs and Recipes related to Traditional and famous foods of Pakistan.