Dahi Bhalla Recipe
May 18, 2021
Recipe Details:
Popular Street Snack :
Dahi bhalay" is another name for dahi Bhalla. Pakistan's most popular street snack, especially in Punjab. Dahi Bhalla can also be eaten cold as a snack. It is thought that the Mughal chiefs produced this delicacy in the Mughal Kitchens in the 18th century using curd, herbs, and spices to aid digestion. (Gol Gappa (also known as Pani Puri).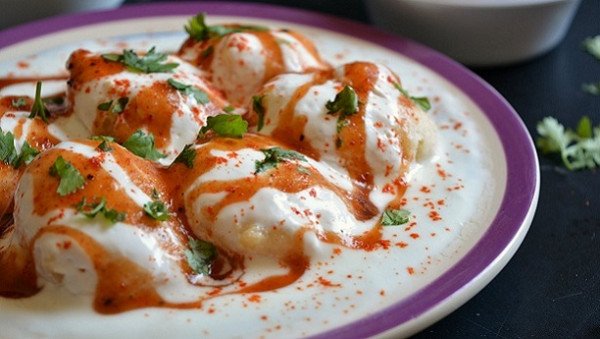 Dahi Bhalla Recipe :
Ingredients:
Bhalla, dahi. 
Chutni. 
Extra-addons for texture and flavour.
How to make Dhai Bhalla?
Just follow these simple steps to make delicious Dahi Bhalla at home.
Preparation:
Preparing the dahi bhalla battar will get excessively crispy. 
In a mixing dish, place the ground batter and add salt. 
Stir the batter vigorously for a few minutes to make batter fluffy. 
For deep frying, heat oil in a karai or pan. (Add a small amount of batter to the oil once it has reached medium heat. it should come steadily and rapidly on the top of surface. This indicates that the temperature is suitable for frying). 
Fry the bhalla till they get golden brown and crunchy.blot with paper towels after draining. 
Once all of the bhalla have been fried, pour 2.5 cups of water into a large basin or pan and soak the bhalla for 20-25 minutes. 
To remove excess water, flatten each bhalla and squeeze between your palms. 
In a bowl, combine 2 cups fresh, chilled curd and Blend the curd until it is completely smooth. 
Gently put bhallay in curd and mix slowly. 
Place the remaining ingredients, including boiled potato cubes, boiled white chickpeas, green chutney, tamarind chutney, pomegranate arils, and spice powders.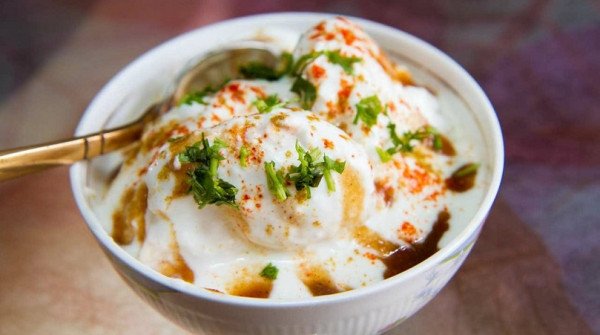 Serving:
Add the green and tamarind chutney. 
To taste, season with red chilli powder, roasted cumin powder, chaat masala, and black salt. 
Dahi bhallas are now ready don't forget to serve it with Paprri.
Follow Food of Pakistan for the Best Blogs and Recipes related to Traditional and famous foods of Pakistan.