Chicken Shashlik Recipe
Dec 07, 2021
Recipe Details:
Chicken Shashlik :
A spicy and tangy Chicken Shashlik dish made with precisely marinated chicken skewers punctured together with diced capsicum, onions, and tomatoes that have been cooked till crisp. It also works well as a gravy. However, when grilled over charcoal and eaten with garlic rice or fried rice, it tastes much better.
WHAT IS CHICKEN SHASHLIK?
Shashlik is a skewered and grilled beef dish that is similar to (and potentially a derivative of) shish kabab. It's particularly popular in Russia and Central Asia, where mutton was originally used. (Chicken Manchurian Recipe)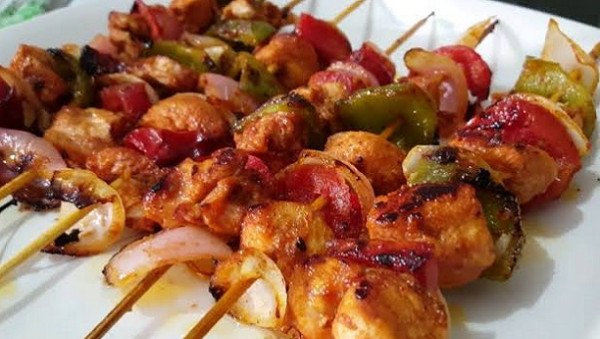 I'm not clear how Shashlik became the Indo-Chinese form we're familiar with. My hypothesis is that restaurants were involved, and they began serving saucy versions of the skewered meat alongside the skewered meat.
You're not alone if you've never heard of Chicken Shashlik. Chicken Shashlik is not as well-known among Pakistanis and Indians as other Indo-Chinese dishes such as Chicken Manchurian.
Chicken Shashlik Recipe Read :
Cook Time: 25 mins
Servings: 6
READ INGREDIENTS :
MARINATION:
1 KG Boneless Chicken Cubes
1 Tablespoon paprika
1 Tablespoon brown sugar
1 Tablespoon soy sauce
1 tblsp. chicken powder
1 Tablespoon Chili Flakes
1 tblsp. ginger garlic past
Season with salt to taste
1 tblsp. ground black pepper
1 Tablespoon Oyster Sauce
1 Tablespoon White Vinegar
SHASHLIK ASSEMBLY:
Bell Pepper, Cubed1
Pimento Red, Cubes1
Pimento Yellow, Cubes1
Cubed1 onion
Oil is used for frying
10 - 15 Bamboo Skewers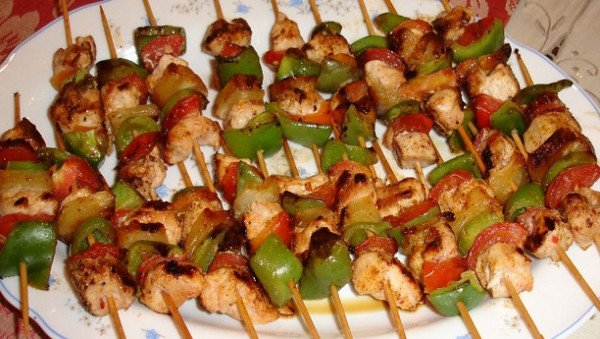 How to make Chicken Shashlik at home?
Follow these simple steps to make it at home. 
PREPARATION:
In a mixing bowl, toss together the chicken cubes, paprika, brown sugar, soy sauce, chicken powder, chilli flakes, ginger garlic paste, salt, black pepper, oyster sauce, and white vinegar until well combined.
Cover and let aside to marinate for one hour.
Cut the bell pepper, yellow pimento, red pimento, and onion into equal pieces and keep them in a bowl for assembling.
Now skewer the sore chicken cubes, followed by yellow pimento, bell pepper, red pimento, and so on, securing with chopped onion.
Heat the oil in a frying pan and fried the chicken for 6 minutes on each side.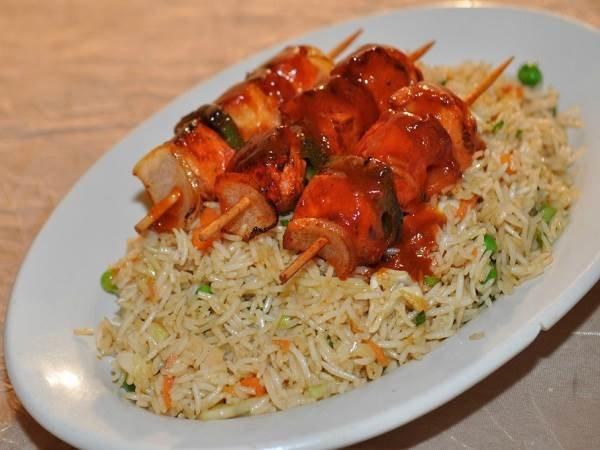 Serving:
Fried rice is a great accompaniment to this recipe. These skewers can also be served on their own as an appetiser or snack.
Follow Food of Pakistan for the Best Blogs and Recipes related to Traditional and famous foods of Pakistan.