What are the famous Pakistani dishes?
Feb 24, 2021
Pakistani cuisine is defined by a mixture of various regional food styles from the Indian subcontinent, Central Asia, and Mughal heritage elements. The different cuisines come from different cultural and traditional areas of Pakistan. 
Pakistan has some of the most various and delicious cooking recipes in the world due to the limitless number of spices and herbs, and each traditional dish has a long history linking it to a specific area. The diverse geography, stretching from deserts to the world's highest peaks, creates a broad range of different types of cooking recipes each recipe with a unique taste and flavour. Pakistani cuisines are famous for their scented and sometimes spicy flavours.
Here are some of the most famous dishes in Pakistan .
Chicken Karahi :


The Chicken Karahi Recipe is a popular poultry dish in Pakistan and northern India. The word Karahi in its name refers to a thick and deep frying pan that resembles a wok in which the dish is prepared. It consists of chicken, ground pepper, cumin, garam masala, ginger, cardamom, tomato, garlic and many other things.
Biryani :


Tasty Chicken Biryani Recipe is a delicious mix of yellow rice and chicken or meat. It gets its rich colour from a variety of spices and herbs that give it an incredible flavour. Finally, it includes lemon, tomato and perfectly cooked potatoes. Biriyani often looks a bit like a pulao dish, but from the start, the two are very different from each other. Biryani and Pakistani dishes are directly related. No dining experience in Pakistan would be complete without biryani. It is basically a South Indian dish, but it has become famous in Pakistan because the people here love it. It is made of rice and all kinds of meats. Biryani has taken variations of many structures, forms and formulas, for example, Mutton Biryani, Sindhi Biryani, Tikka Biryani, Aalo Biryani, etc. Therefore, Pulao ranks second. It has many culinary structures and strategies due to the diversity of society and the contrasts of spaces.
Nihari :


For desi food lovers, this dish is a real game-changer when it comes to Pakistani cuisine. We can easily say that this is one of the best breakfasts in the world. Nihari National Dish of Pakistan is a popular meat dish from Old Delhi. After the separation in 1947 Pakistan obtained independence, several immigrants settled in different parts of Pakistan but the immigrants who settled in Karachi from Delhi, where they opened their own restaurants. As a result, Nihari is also associated with Pakistani cuisine.
Tikka Boti :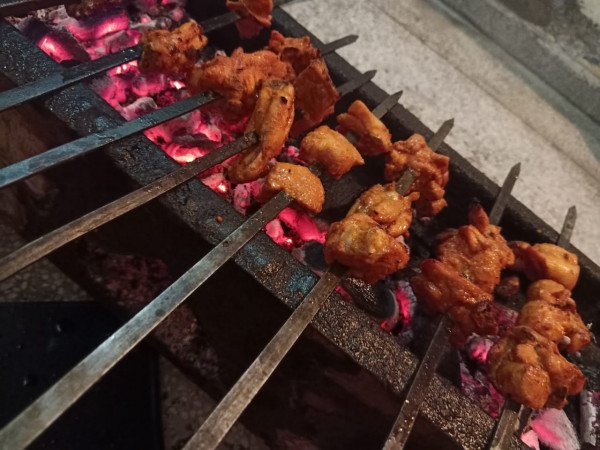 Tikka Boti is definitely one of the most delicious traditional grilled dishes. It can be prepared with lamb, beef and chicken according to your needs. Boti Tikka Recipe is fully marinated with all the spicy sauces and flavours, giving it a delicious and tangy taste. The most popular grill is the boti tikka, which is also used in the paratha roll. People also love to dine with Paratha or Kandhari Naan. Served with onion rings, raita and green chutney. This boti tikka is best served on Eid al-Adha or even at a house party as it doesn't take enough time to prepare. 
Seekh Kebab :
One of the most famous and tasty dishes in Pakistan is Tikka Seekh Kabab recipe. This dish is cooked using the barbecue cooking method on coal. It is available almost across every restaurant and hotel. Served with naan (bread) and yoghurt (raita). You can also eat it without naan and raita but it tastes good with them.

Follow Food of Pakistan for the Best Blogs and Recipes related to Traditional and famous foods of Pakistan.