Palak Gosht
Jun 08, 2021
Palak Gosht is a popular sub-continent dish that is almost universally recognized. Palak Gosht, which translates to "spinach mutton spinach beef and chicken it is a delectable combination of tender succulent pieces of meat cooked in spinach gravy with freshly ground spices, giving it a nourishing taste and flavour. This dish is particularly popular in Northern Pakistan and Punjab, Pakistan, where the Mughals made an indelible mark on South Asian cuisine. With the addition of green chilies, the meal is fairly spicy but not overly so. This recipe is highly healthy, thanks to the nutrition of green vegetables and high protein content. ( Aloo Palak Recipe ) .
Pakistani Cuisine :
To make Palak Gosht Check out the video it can help you ( Palak Gosht Recipe Video )

Palak gosht is a nutrient-dense dish that is high in vitamins and minerals The flavour of spinach gives the pork curry a bite. This dish goes well with rice, naan, or roti. Other South Asian languages have adopted transliteration for the Persian term gosht, which means meat or flesh. Gosht is a staple of Pakistani cuisine, which includes a variety of meat-based gravies and curries. Palak gosht is a simple mixture that looks delicious and may be consumed at any moment. It's a delicious comfort cuisine that goes well with naan, roti, chapatti, or rice. If you don't try it, you'll be missing out on the diverse flavours and tastes. Palak, often known as spinach, is one of the top ten healthiest vegetables to consume.

Spinach is high in antioxidants, vitamins, omega 3 fatty acids, and folic acid, all of which are beneficial to your heart. Because spinach has a low glycemic index, it is regarded to be a good food for diabetics. Because spinach is high in fibre, it aids in the treatment of constipation.
Palak Gosht Recipe :
Here are some palak gosht cooking tips, for example, Marinating the meat for a longer period of time brings out the flavour of the meat. To keep the nutrients in spinach, don't overcook it. If you over-blend the spinach, you can end up with a mushy mess.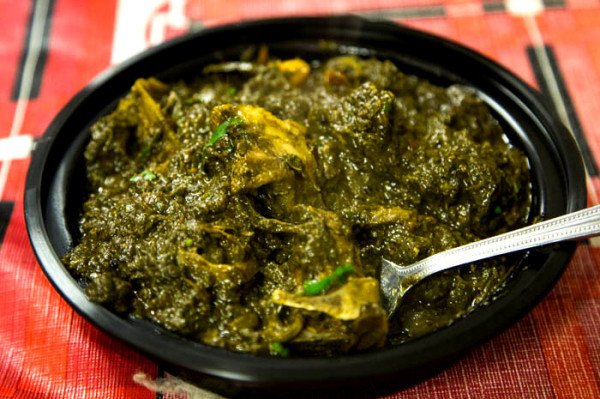 Recipe For Palak Gosht :


Ingredients :

1 kilogramm spinach 1/2 kg meat 1 tsp black pepper corns. 
1 teaspoon cumin seeds. 
250 g tomato paste. 
2 onion paste. 
1 tsp salt. 
1 teaspoon turmeric powder. 
powder of red chillies 2 teaspoons. 
2 tsp coriander powder. 
1 tbsp ginger garlic paste. 
1 tbsp sugar. 
powdered spices 1 tablespoon. 
1/2 cup ghee. 
as needed green chillies & coriander leaves.
How to make Palak Gosht ?
Follow these simple steps to make delicious Palak Gosht at home.
Instructions :
Cook on low heat for 1 hour with boiling beef, coriander powder, onions paste, salt, red chilli powder, ginger garlic paste, cumin seeds, and black pepper corns in a pan. 
When the meat is tender, add the ghee, turnip, and spinach and cook them together. 
Then add the water and simmer on a low heat. 
When the turnips are tender, stir in the sugar, all spice powder, green chilies, and coriander leaves before turning off the heat.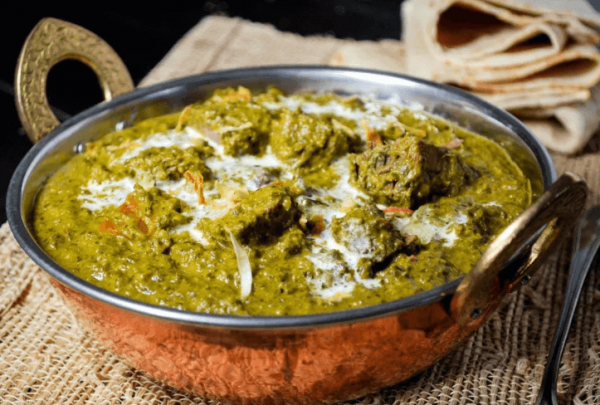 Serving : 

Delicious Palak Gosht is Ready! Serve With Chapatis or Parathas.

Follow Food of Pakistan for the Best Blogs and Recipes related to Traditional and famous foods of Pakistan.