Famous Dhabas in Lahore
Jan 05, 2021
Famous Dhabas in Lahore :


Lahore is known as the cultural land and many food vendors are situated in the city even before the partition but there has been no change in their taste. If you're in Lahore and want to visit those historical Dhabas we have lined them up for you to Savor those scrumptious dishes. 
1.Sultan Poora, Paaye From Manno Siri Paaye:


A paaye plate to-die-for matched with hot roghni naans and chilled sweet lassi that completes all the breakfast needs of desis. Mano Siri Paye is a popular place on the roadside selling Siri Payee served for breakfast, lunch, and dinner with naan.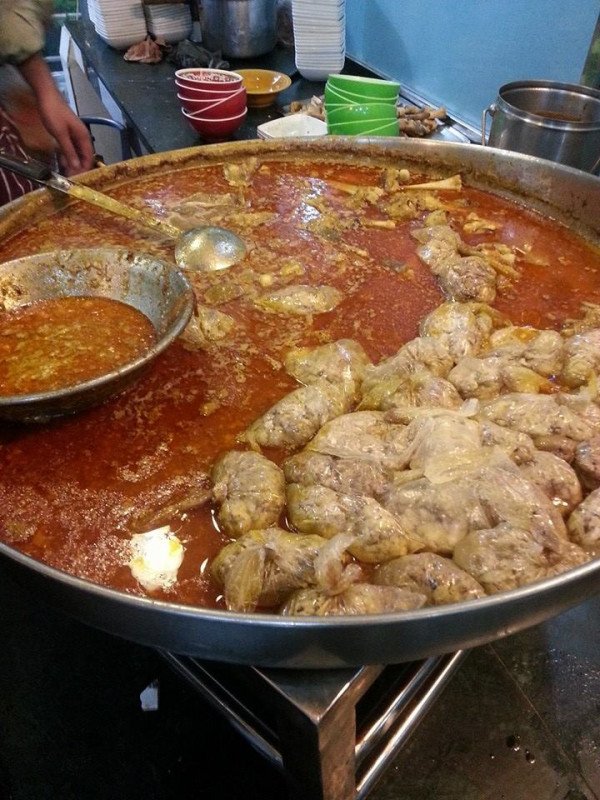 2.Muslim Town, Baba Ji Kulfi Walay:


Atop rabri, kulfi, and lacchay, crushed ice is the ideal remedy for summer in Lahore. If you are looking for one of the best rabri, kulfi, and falooda in town then do visit Babaji kulfi walay.

3.Iqbal Town, Waris Nihari:


The best Nihari is made by Waris Nihari, located in old Lahore. Interestingly, to taste this delicacy, people from all walks of life line up, and everybody loves it.
In addition, the price per plate is very inexpensive and the surroundings are total 'Dhaba style'. Truly blissful are varieties ranging from plain nihari to fried, nali, and Tarka. Have you tried this yet? Waris nihari should be your next stop for a delicious meal of desi.

4.Best karahi In Town, Butt Karahi:


Karahi is one dish you just can't skip if you want to be a true Lahori. Especially if the famous Butt Karahi is here. In addition, within seconds, you will be hooked up to the delicious taste. Surprisingly, after years, the flavor is still the same.
When served with freshly baked naan and parathas, the thick pasty masala tomato and marinated chicken tastes heavenly. Nonetheless, more desi dishes are also available at this eatery. Please make sure to check them out.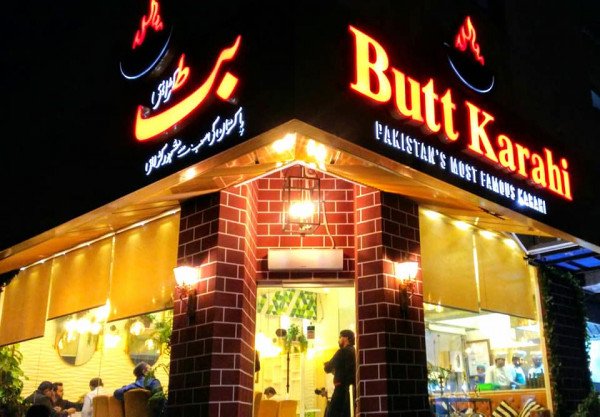 5.Bundu Khan, Best Restaurant In Town:


The Bundu Khan restaurants were launched decades ago by Rahim-ud-Din (late). In sum, all across the nation, Bundu Khan has maintained its quality and taste. They offer a number of Desi cuisines, including delicious BBQs, fried fish, karahis, handis, kababs, and whatever.
Their specialty is barbecue. When visiting Bundu Khan restaurants, be sure to try it.

6.Sabzi Mandi, Dumba Karahi From Ilyas Dumba Karahi:


Do yourself a favor and set your GPS to Truck Adda, Sabzi Mandi, if you are ever looking for a karahi with dumba meat inside it. Ask somebody where to get the best dumba karahi when you get out of your car and they will lead you to Ilyas Dumba Karahi.

7.Haveli Restaurant, Near Badshai Mosque:


There is a 4.5 rating for this eatery and it comes with a view. What more could you be asking for? Located in the heart of Lahore, the great Badshahi Mosque can be seen throughout the day and eaten in style.
Barbeque and chicken karahi are included in their top dishes. The service is wonderful too. Want a complete bundle? Visit Haveli and once again fall in love with Lahore.

8.Zakir Tikka Restaurant:


Another roadside restaurant that has earned its name over the years is Zakir Tikka. It has slightly lost its quality in terms of food but their freshly baked garlic naan, kalonji naan, and Saada naan are still on point.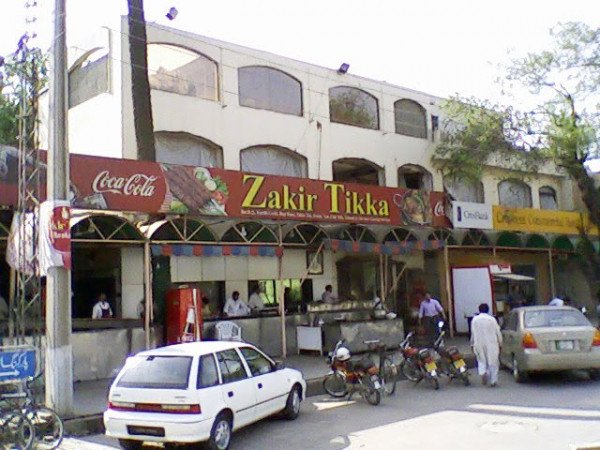 9.Butt Sweets Gajar Ka Halwa, Lakshmi Chowk:


Butt Sweets serves delicious delicious pumpkin and ghee, khoya, and sugar-loaded carrot halwas. They're undoubted the champions of halwas in the town.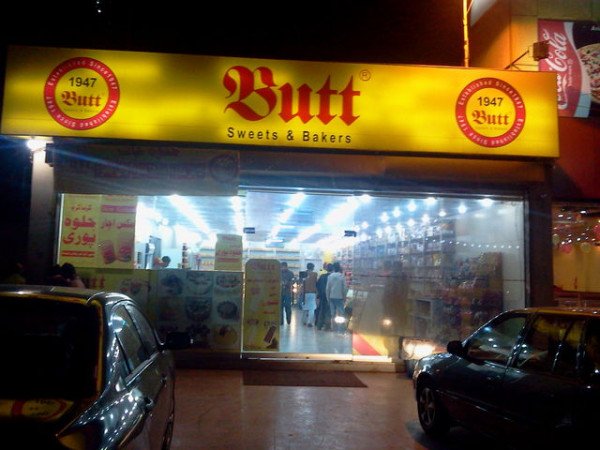 10.Chamman Ice Cream:


Chaman will continue to churn up some of the finest ice creams in the city forever. The Mango Pista Badam (Mango Pistachio Almonds) is a client favorite, which leads you to shamelessly ask for another scoop.

11.Gol Gappay, Nisbat Road:


Did you ever have Gol Gappay? Tiny crispy fried puffballs that keep together yogurt, chickpeas, and other sauces are Gol gappay. You literally dip these balls in tamarind water, and in your mouth, the goodness oozes out. Huh! Yum!
Visit the guy at Lakshmi Chowk, Lahore for a highly explosive gol gappa experience and enjoy plate after plate.

12.Monal Lahore:


As demand increased, Monal literally had to come to the foodies' center, aka Lahore, too. Interestingly, Monal Lahore got a certificate of excellence from TripAdvisor.
Dinner is awesome at Monal restaurant, but what's better is their desi buffet breakfast   All kinds of desi dishes they serve. From nihari to paye, from chollay to puris and what not; if you have a Desi appetite, you'll love their buffet.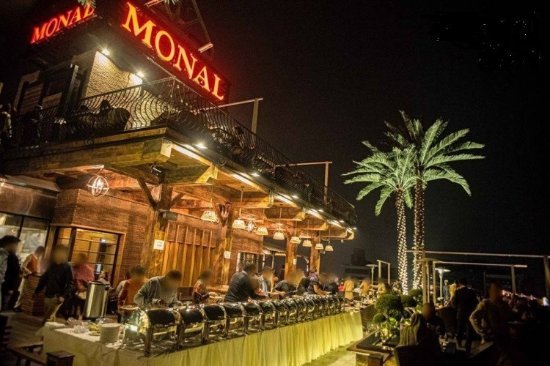 13.Bhaye Ke Kabab, Model Town:


How could our list, without Bheye Ke Kabab, be complete? The drive to model town is entirely worth these piping hot seekh kabab.


14.Bashir Darul Mahi:


Are you a lover of seafood? The location to go to is Bashir Darul Mahi. They are found in both Husseini Chowk and M.M. Alam Road. The best crispy fried masala fish is cooked by the chefs.
The chefs are at work 18 hours a day, marinating, frying, and serving the best fish in the area.

15.Model Town, Siddique Kabab:


Siddique is one of its kind that no one should miss out on the ultimate roadside experience transformed into an outdoor restaurant environment. Though offering different desi dishes, we'd like to highlight their quest for kabab.
Yes Yes! Seekh's kabab. Importantly, the chef grills delicious seekh kababs and then chops them up in small pieces. They are served per pan, and with 2 different chutneys and hot parathas, you get to enjoy the cut-up kababs.

16.Spice Bazaar:


If you are not the 'Dhaba' sort of foodie on the roadside, Spice Bazaar is the right place to eat. Spice Bazaar is Yum's latest venture (the best Chinese restaurant in Lahore). Again, not once did Spice Bazaar disappoint its customers.
The restaurant has everything Desi offers. From the Kunna mutton to the Khoya beef kabab, the chicken reshmi kabab, and the celestial Peshawari chappal kabab; they've got it, you name it.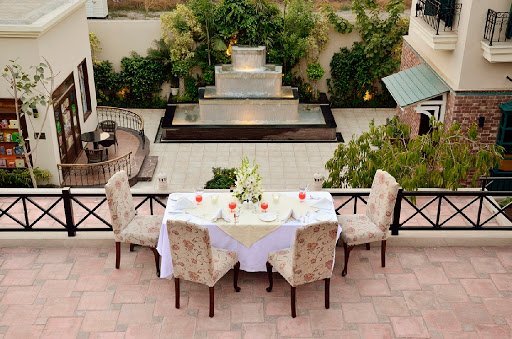 17.Muhammadi Nihari House:


If you're a real Nahari lover, the Muhamadi Nahari House is for you. Fortunately, because it serves the best hot, finger-licking-awesome nihari. The best part is how decades of taste have stayed unaltered.
In addition, they are the pioneers of Nihari mutton, nihari paye, and nihari camel. I should try camel nihari! My preference, if you ask me, is the beef nalli nihari, with its freshly baked milky naan.

18.Shafi Tikka Shop Beef Khoya Kabab:


Shafi Tikka's succulent bites of beef are barbecued to perfection. Without naan, you might even eat them and go home satisfied.

19.Bashir Dar ul Mahi Baesan Fried Rahu:


Fried fish is a desi dish that draws thousands and thousands of people, especially in the winters. You'll love it combined with the liquid with which it is eaten, aalu bukhara chutney.

20.Cafe Riaz Taka Tak:


Brain-containing stir-fry style Lahori, kidney prepared with tons of vegetables, and taka tak'd on a big pan… The best and the most delicious taka tak in town.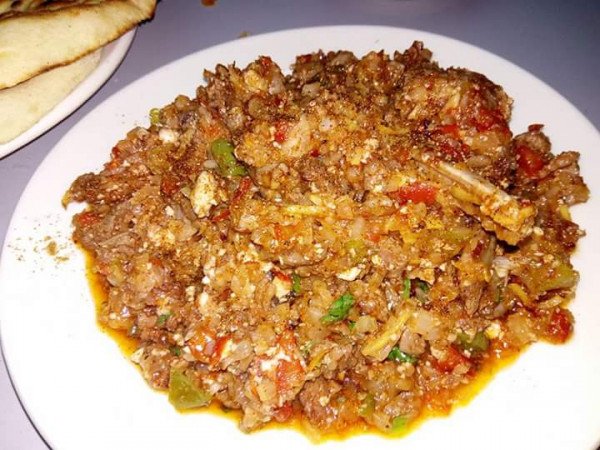 21.Khan baba Restaurant:


Only take a trip to Khan Baba Restaurant in Chauburji and experience the best qeemay wala naan in Lahore, if you like your naan stuffed with qeema and topped with sesame seeds.

22.Nisa Sultan Kunafa, MM Alam Road:


Kunafa is sugar-soaked cheese and pastry, rose water, and butter. It's an international sweet treat, topped with pistachios and roses, that you will soon find yourself falling in love with.

23.Liberty Burger:


The typical Liberty Burger desi beef burger puts all of the bland beef patties to shame. It is the true definition of nostalgia, combined with their really crisp fries, sweet and savoury tomato ketchup, and cool coleslaw.

24.Sheikh G Samosay Township:


If you've ever found your samosa dry, just head down to Township Sheikh G and let your mind blow away with their samosa chaat .

25.Jaidi Biryani:


This biryani is a treat. Along with zarda (sweet rice) or firni, raita, two shami kebabs, salad, and chutney, it comes as a deal.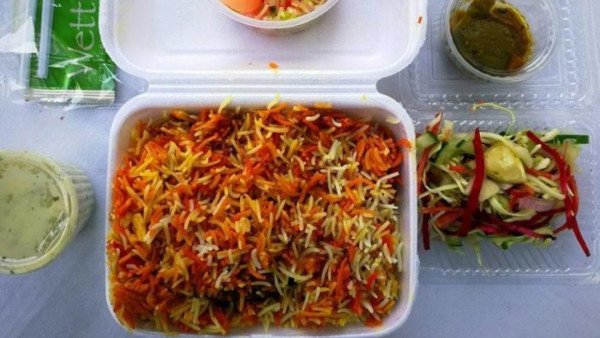 26.Saeen Kabab:


For decades, Saeen Kebab has been around, regularly serving up the yummiest kebabs. Quite frankly, these quest kebabs are worth a visit to the Mochi Entrance.

27.Kozi Haleem:


Super economical and just so, so yum, one of the finest haleem in Lahore is Kozi Haleem. They serve a generous amount, and it's addictive for a good reason. Get in with a spoon, it's worth it.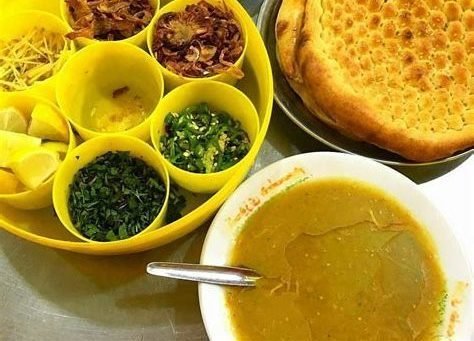 Follow Food of Pakistan for the Best Blogs and Recipes related to Traditional and famous foods of Pakistan.