Famous 15 Dishes of Lahore That You Must Try
Sep 07, 2021
With a population of almost 13,095,166 people, Lahore is Pakistan's most varied and well-known metropolis. The city is known for its architecture, vibrant Sufi Shrines, ardent residents, and, most importantly, wonderful food. Lahori cuisine is well-known all over the world. The city is brimming with a wide variety of dishes that are hard to come by anywhere else in the world.

Mughals, Turks, and several other Muslim kings have all ruled from Lahore in the past. Lahore's cuisine reflects its history. Lahori cuisine is a fantastic mash-up of various cultures. Furthermore, Lahoris are natural foodies who like leading an epicurean lifestyle; as a result, Lahori cuisine is something we must not overlook!
1: Lahori Paaye :


Everyone has heard of Paayas and may have had them somewhere, but trust me when I say that Lahori Paayas are a delicacy that you have never tried before. Paayas from Lahore are cooked for hours and served with a variety of sauces and naan. If you have the opportunity to taste them, do not pass on this delectable dish. Lahori Payas is the most well-known of all Lahori foods.
2: Lahori Chargha :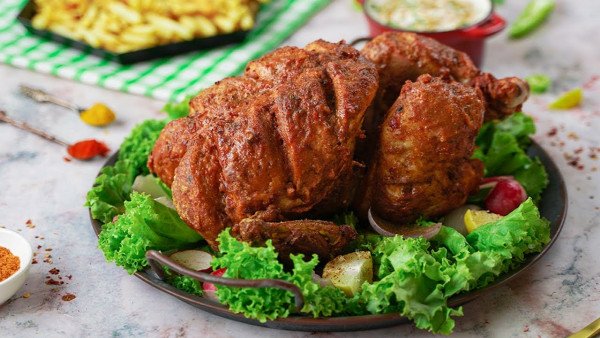 Lahori Chargha is a popular chicken dish that originated in Lahore. The dish is known as Lahori Chargha throughout the country. The Lahori Chargha is made by deep frying an entire chicken that has been marinated in a variety of seasonings. Before frying, flavorings are added to the entire piece of chicken, which is then refrigerated in the refrigerator overnight. Lahori Chargha has a distinctive and appetizing flavor.
3: Rahu fish with Lahori Besan (grain flour) :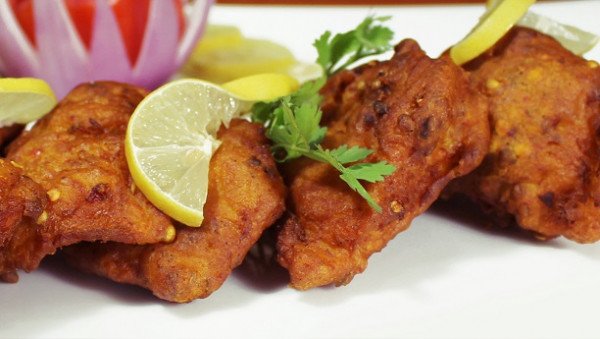 This Lahori dish is dipped in a paste comprised of gram flour and numerous additional spices, then fried in oil. The fish has a great flavor and is served with Allo Bukhara chutney (Prunes sauce).
4: Lahori Taka Tak or Kata Kat :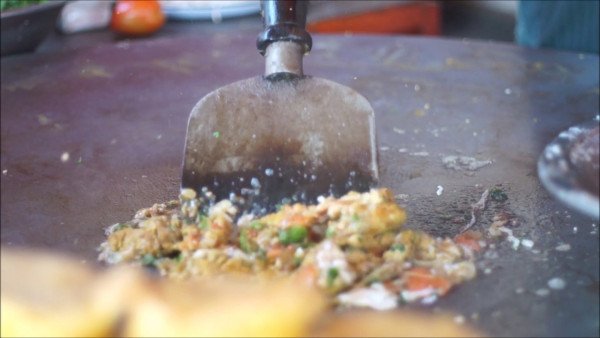 The savory organ mixture is fried in butter and contains multiple organs of a goat or a lamb—kidney, testicles, brain, and kidney—the savory mixture of organs is fried in butter and contains multiple organs of a goat or a lamb—kidney, testicles, brain, and kidney—the savory mixture of organs is fried in butter and contains multiple organs of a goat or a lamb—kidney, testicles, brain, and The most difficult of the Lahori cuisines to stomach is Taka Tak, but there are also a variety of vegetables.
5: Lahori Channay :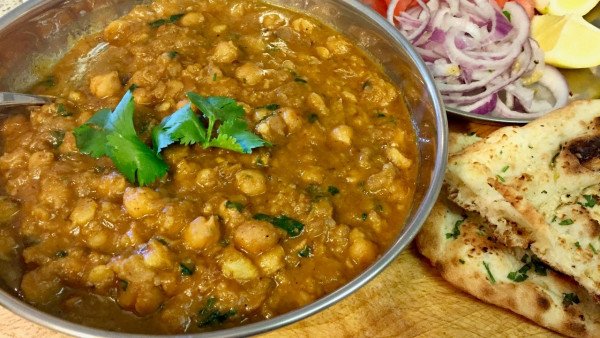 A piece of chicken (Murgh Channay) or a piece of mutton is added to the Lahori Channay (Gosht Channay). The savory meal is made with numerous spices, one of which is black pepper. Lahori Channas can be seen at a variety of locations throughout the city.
6: Lahori Qeemae Walae Naan :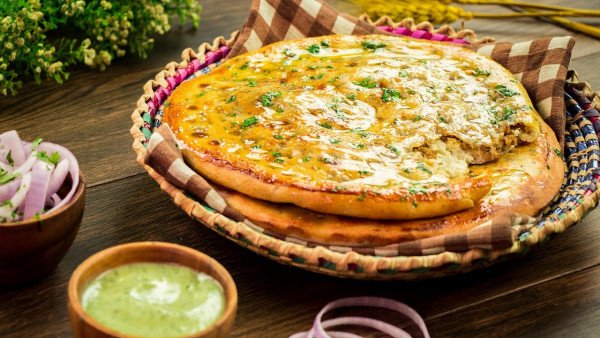 One of the most popular snacks in Lahore is minced meat cooked in a Naan (bread) with sesame seeds on top and a sauce of multiple ingredients. The Qeemae Walay Naan can be found on Chauburji, Lahore's food strip.
7: Lahori Samosay Cholay :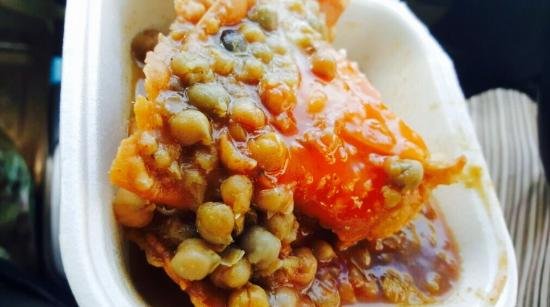 Every one of us has eaten samosas at some point in our life, however in Lahore, they eat samosas alongside other Lahori cuisines. Samosas are served with red chilli sauce and cooked Cholay (chickpeas) in Lahore, as well as a variety of additional spices.
8: Lahori Khoya Tikka :


The juicy bites of meat, chicken, or beef that is grilled and marinated in a khoya (dairy product) sauce are something you'll only find in Lahore. This Lahori dish is served with Naan and will blow your head with its flavor.
9: Lahori Dumba Karahi :


Lahore's famed Dumba (Lamb) Karahi is luscious enough to make your mouth swim. It's created with fresh lamb meat that's been fried in butter and served with Naan or Chapati.
10: Lahori Gol Gappay :
Lahore's crispy Gol Gappas are packed with fresh yogurt and Channas (chickpeas) together with spicy masalas and served in a sour and sweet water-like sauce, making it one of the city's most delectable dishes.
11: Lahori Tawwa Chicken :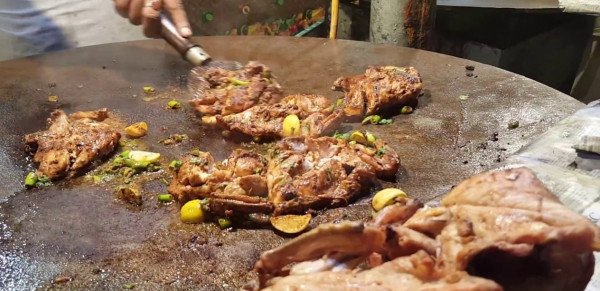 Tawwa chicken is a tasty marinated chicken that is cooked in a pan. In Lahore, it is a well-known dish. With onions, tomatoes, green chilies, and ginger juice, the chicken is cooked in a hot oil. Traditional Lahori cuisine is spicy Tawwa Chicken.
12: Lahori Dahi Ballay :
The Lahori Dahi Bhallay is a popular dish all over the world. Spices, potatoes, Bhallay, and lentils are all used in this dish. Crispy Dahi Bhallay with Paapri, Delectable Chutney (Sauce), and Lahore Chaat Masala This snack will brighten your day and improve your emotions. P.S. If you're having stomach problems, try eating a Lahori Dahi Bhallay meal and see what happens.
13: Lahori Daal Maash :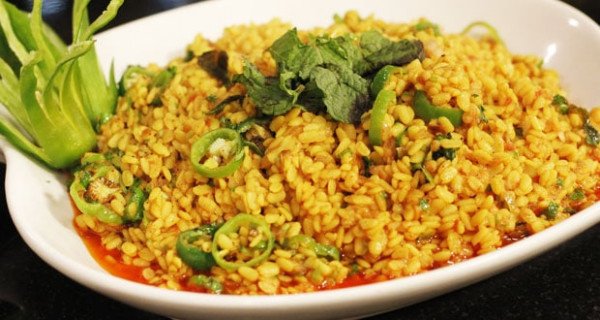 Lahori Daal (lentil) Maash is a famous dish not just in Lahore but throughout Pakistan. The onions, garlic, spices, cumin powder, red chili, and black pepper are sautéed in butter with the Dall Maash. The aroma of Daal Maash will enchant you and will undoubtedly increase your hunger. The daal is garnished with coriander, raw green chilies, and a variety of other ingredients.
14: Lahori Kunafa :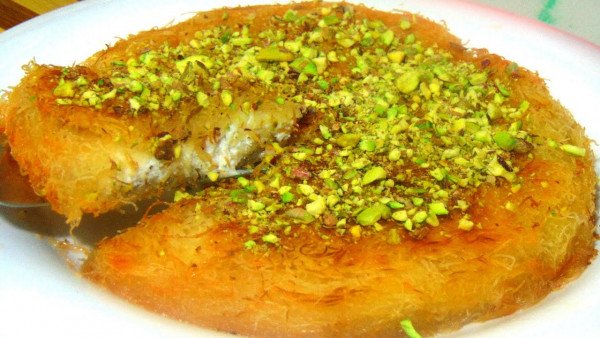 Lahori Kunafa is a dessert cooked with a cheese mixture and noodle-shaped pastries or semolina dough drenched in sugar, rose water, cream, and butter syrup. Pistachios, nuts, flowers, and almonds cover the cake. Although the Kunafa did not originate in Lahore, it is considered one of the best Kunafa sweets in the world among Lahoris.
15: Lahori Desi Murgh Karahi :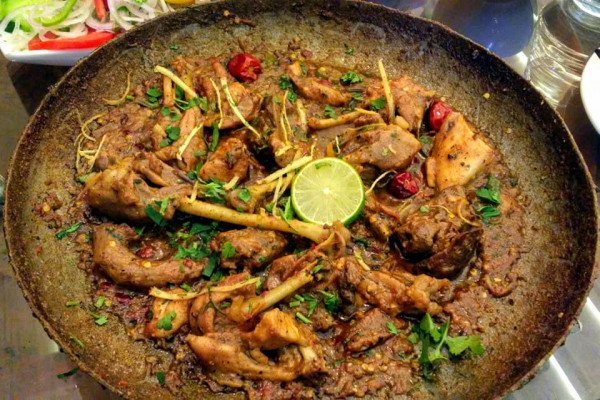 Desi Murgh (Chicken) Karahi, like Dumba Karahi, is made using fresh Desi chicken that is slaughtered right in front of your eyes and cooked in desi Ghee (Butter). Aside from that, the chicken Karahi will be served with yogurt and a salad plate.
Lahori cuisine is delectable, savory, and satisfying. The Lahoris have a well-known saying: "People of Lahore can do anything to eat this excellent meal." Lahori cuisine is famous all over the world, and Lahore provides us the best food on the planet.


Follow Food of Pakistan for the Best Blogs and Recipes related to Traditional and famous foods of Pakistan.