Chapli Kebab
Jul 12, 2021
Chapli Kabab is a patty-shaped minced meat dish. It's made using ground mutton and beef marinated in a variety of spices. Peshawari kebab is the name given to this meal because it originates in Peshawar. The Chapli kebab recipe is a famous barbeque dish that can be found in all of Khyber Pakhtunkhwa's top restaurants and food markets, as well as across Pakistan. Chapli Kebab can be eaten with Afghani Naan, boiling rice, Pulao, or green chili chutney. Chapli Bun Kebab can be eaten as a snack or as a whole meal. It has a high nutritional value and is appropriate for children. On special occasions such as Eid ul Adha, the Chapli Kebab dish will undoubtedly delight your dinner table.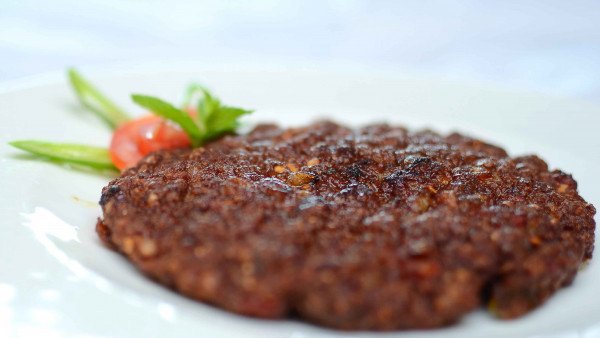 What is Chapli Kabab?

The king of all kababs is the Chapli kabab. It has a crunchy texture as well as a sour, nutty flavor. It has an abundance of scents and flavors.
Chapli kabab is a staple of Pukhtun Cuisine, the cuisine of Pakistan's Khyber Pakhtunkhwa province. These chapli kebabs are also known as Peshawari kababs, after Peshawar, the province's capital city. Here's where you can discover more about chapli kabab!

The word chapli comes from the Pashto word chaprikh, which meaning "to flatten." Round and flattened minced meat cutlets with coarsely crushed spices and diced tomatoes make up the kebabs. Chapli kabab and Chapli kebab have also been used. These kababs are also known as Afghan chapli kababs since they are commonly distributed in neighboring Afghanistan.

To be honest, I love chapli kabab and could eat it all by myself. These kababs go nicely with spicy mint coriander chutney, tamarind chutney, or raita. These are traditionally served with tandoori naan. However, they go well with rice, like in afghani Pulao. They're also a terrific protein side dish for daal chawal.
How to make ground Beef Chapli Kabab?
Here's the Chapli Kabab Recipe to make it at home.


| | |
| --- | --- |
| Prep Time: 20 mins | Cook Time: 10 mins |
| Total Time: 30 mins | Serving: 6 |
INGREDIENTS :

1/2 kg minced beef. 
2 Tomatoes. 
2 Onions. 
5 green chilies. 
1/4 bundle coriander leaves. 
2 tbsp. white butter. 
3 tbsp. gram flour. 
1 Egg. 
2 tbsp. crushed coriander seeds. 
2 tbsp. pomegranate seeds. 
2 tbsp. crushed red pepper. 
1 tbsp. turmeric powder. 
1 tbsp. all spice powder. 
Season with salt to taste. 
1/2 liters of oil.
Chapli Kabab Recipe :


1/2 kg mince, 3 tablespoons gram flour, 2 tablespoons crushed coriander, 2 tablespoons pomegranate seeds, 2 tablespoons crushed red pepper, 1 tablespoon turmeric powder, 1 tablespoon all spice powder, and salt to taste in a mixing bowl.

2 tomatoes, 1 onion, 5 green chilies, and 1/4 coriander leaves, finely chopped Toss in the chopped vegetables with the mince.

1 egg and 2 tbsp butter are then added. Thoroughly combine. Using the mince mixture, form big patties. Cook till golden brown on a large griddle.


Follow Food of Pakistan for the Best Blogs and Recipes related to Traditional and famous foods of Pakistan.