Famous Sweets Of Paksitan
Mar 04, 2021
Pakistan is a land full of delights. You couldn't get enough of the great range of food you can find here. Be that as it may, We certainly need desserts consistently, in light of the fact that Pakistanis have a sweet tooth. We've got a strong approach to desserts because if you skip a dessert after dinner, you might feel unfilled, get the feeling of losing a little bit of value, and you won't realize you've had a meal. Of course, of course. Desserts are a must.
Most of Pakistan's activities, including marriage, wedding, childbirth, eid, or religious festivals, seem to be incomplete without sweets.


We are sharing: 
The most famous sweets in Pakistan :
Gulab Jamun :

During festivals and marriages, this particular delicacy is the most preferred one. Gulab Jamun's prevalence around the globe has increased tremendously. This sweet dish is enjoyable for any dessert lover due to its superb taste and exceptional introduction. Small rotisserie balls that are plunged in sweet syrup are Gulab Jamuns. Gulab jamuns are dazzling golden brown colored in shade and due to the syrup, they are very high in sweetness.

Ras Malai :

Ras Malai is a milky sweet that consists of round, soft and delicious curd cheesecakes deeply flavored in sugar condensed milk with toppings of pistachios. It tastes stunning. At any meetings and on normal days, individuals love to see them. Rehmat e Sheerin is famous for its Ras Malai, a sweet spot on Tariq Road, Karachi.

Rabri :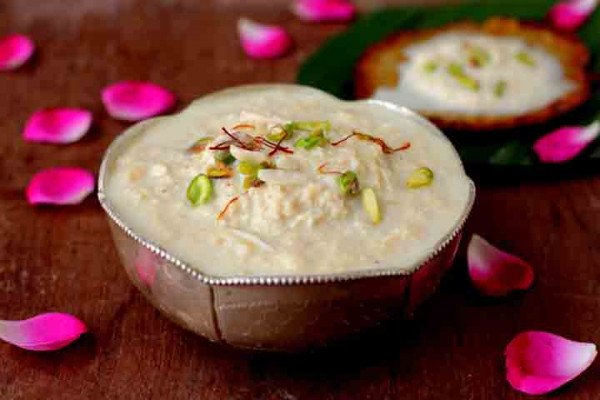 Packed in a clay pot, Rabri is our traditional sweet. A great sweet dish that mixes smooth milk and thick curd cream that is sweetened lightly with saffron sugar and can all be eaten by a person in one go. It is popular throughout the world, but throughout Pakistan, Hyderabad is very famous for its unique Rabri.

Sohan Halwa :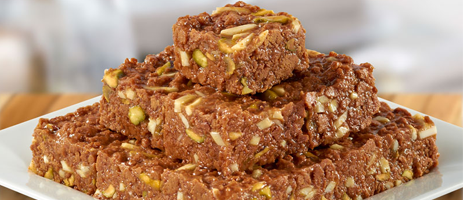 Also known as Habshi Halwa, Sohan Halwa is essentially derived from Multan. The Hafiz Halwa Shop in Multan is the most famous in the whole world. It is formed until it becomes solid by boiling a mixture of water, sugar, milk, and cornflour. For flavoring, Saffron is used. To improve its flavor, almonds, pistachios, and cardamom seeds are added.

Barfi :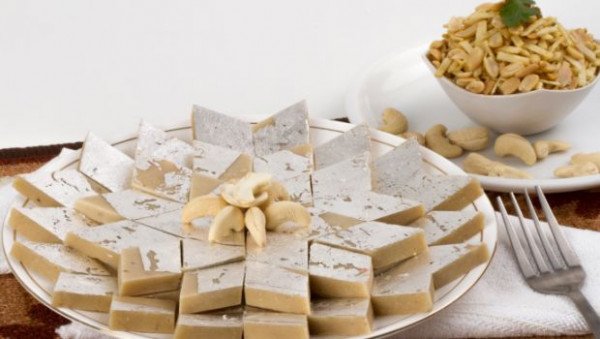 The favourite of the entire age group is Barfi. It is a solid slice of milk with the essence of sugar and condensed milk. There are many styles of Burfi that taste almost identical, but distinct in color. Among all Pakistanis, green-white and light-brown Barfis are popular. Apart from them, Pistachio Barfi and Coconut Barfi are also rich in flavour.

Jalebi :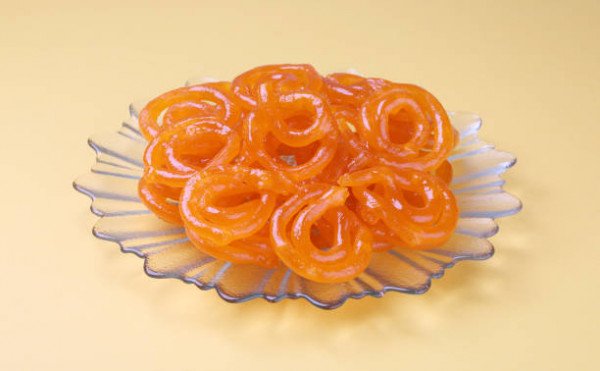 Jalebi is comprised of fermented batter meal (maida), gram flour (besan), baking soda, and water. In concentric circles, this fermented batter is poured into hot oil and deep-fried. These fried spirals are then soaked for a couple of minutes in sugar syrup and served later. In normal gatherings and mehndi mayo events, it is the most popular sweet that people enjoy. There are another very common species that is orange in colour and is called Amarti.

Malai Laddu :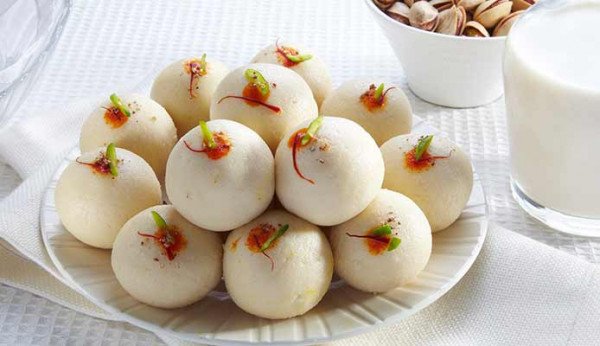 Malai laddu is a popular Pakistani and Indian sweet treat, a creamy milk dessert commonly flavoured with saffron and cardamom. It is usually prepared with a malai (milk cream) saffron and cardamom flavored blend, crumbled paneer cheese, chopped nuts, and powdered sugar that is made into smooth balls.

Shahi Tukray :

Shahi tukray, which translates into the morsels of the emperor, is a Pakistani dessert believed to have its origins in the cuisine of Mughlai. The dessert consists of a mixture of hot sugar syrup and a cardamom-and-saffron-scented milk sauce enriched with sliced almonds and pistachios, drenched in crispy slices of fried bread.


Zarda :

A sweet and fragrant Pakistani rice dish consisting of basmati rice cooked with milk and sugar is the bright yellow zarda. In addition to natural food colourings, the rice is fried, giving the dish its rare yellow colour, and a mixture of typical spices, most commonly cardamom, cinnamon, and saffron.

Kulfi :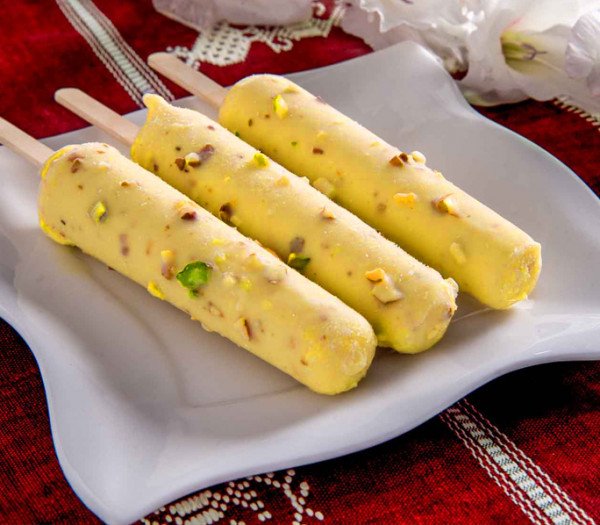 Kulfi (the correct name for the Dalek-shaped ices found on the rare occasion that your appetite makes it too far at the end of Pakistani restaurant menus) is not just the Urdu word for ice cream, and it's not just the exotic flavourings that make it taste so special.
Where western ice creams are based on egg-custard, often with added cream, kulfi is typically made from milk alone, simmered for hours, gaining what it lacks in volume in a beautiful nutty caramelized taste.

Kheer :

Kheer is a traditional dessert made with milk, rice and a sweetener made in India. It can also be made instead of rice with other ingredients, such as vermicelli, sago and even with carrots . But the popular one is rice kheer.
Kheer is produced in full fat milk by simmering rice until it is cooked. Then it is sweetened with cardamom powder and flavoured with it. Nuts and raisins are garnished with it.

Gajar Ka Halwa :

Gajar implies carrot in Hindi and Urdu, gajar halwa is all the more generally portrayed as carrot pudding embellished with nuts and dry natural products. You need new carrots, milk, sugar and ghee as primary fixings to make this halwa. On the off chance that you make halwa with milk, this pudding takes time to be prepared.So to diminish cooking time, I'm utilizing khoya in this formula. What's more, this is a similar technique utilized by most business cafés. Along these , this is additionally café/sweet shop style halwa.

Sheer Khorma :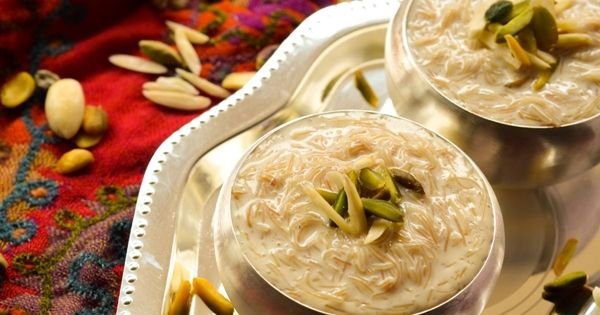 It is usually served after Eid namaz on the first day of Eid to mark the beginning of a day of celebration and feast. Usually enjoyed when humid, Sheer Khurma is made from milk, vermicelli, sugar, nuts, dry fruit, ghee and cardamom, kewra, or saffron fragrance. Sheer khurma is typically milky golden in color and, depending on the cooking process, can be thin or medium-thick.

Khopra Pak :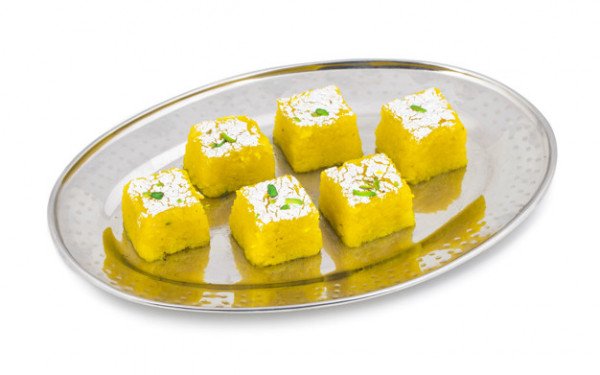 Made from coconut, Khopra Pak is the right amount of sweet, as the name suggests. It comes in many colors, but the one in green is my favorite. It's a must-try!
Follow Food of Pakistan for the Best Blogs and Recipes related to Traditional and famous foods of Pakistan.